With the rising cost in construction, increasing building complexity and tighter project deadlines, there is a growing need for a cost-effective, reliable and efficient solution. With our Branch Cable System, we pre-moulded our unique joint with the main and branch cable together in our factory so that it can be installed with ease and convenience at site.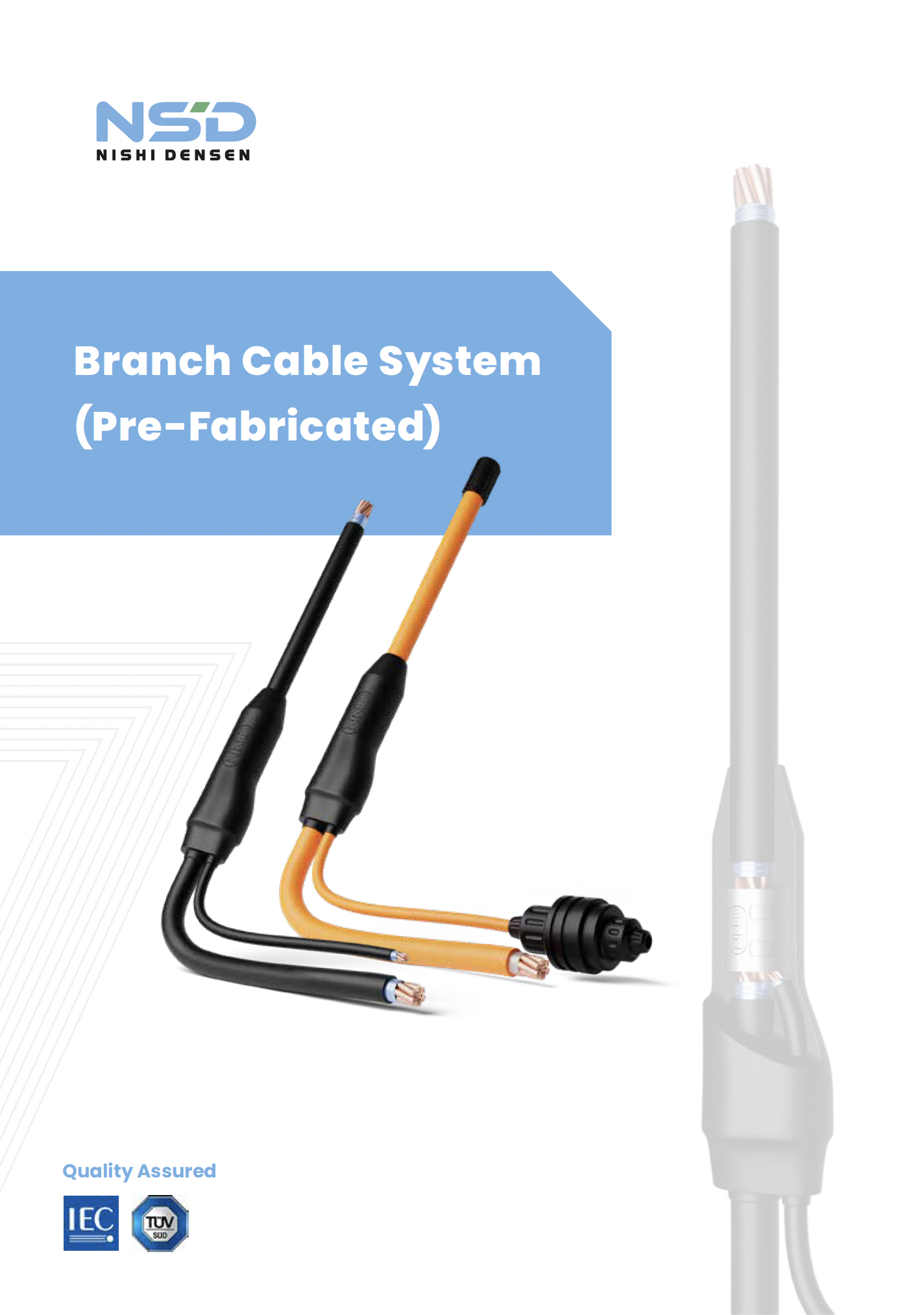 Branch Cable System Specifications
Single/Multi-Core Modular Cable Systems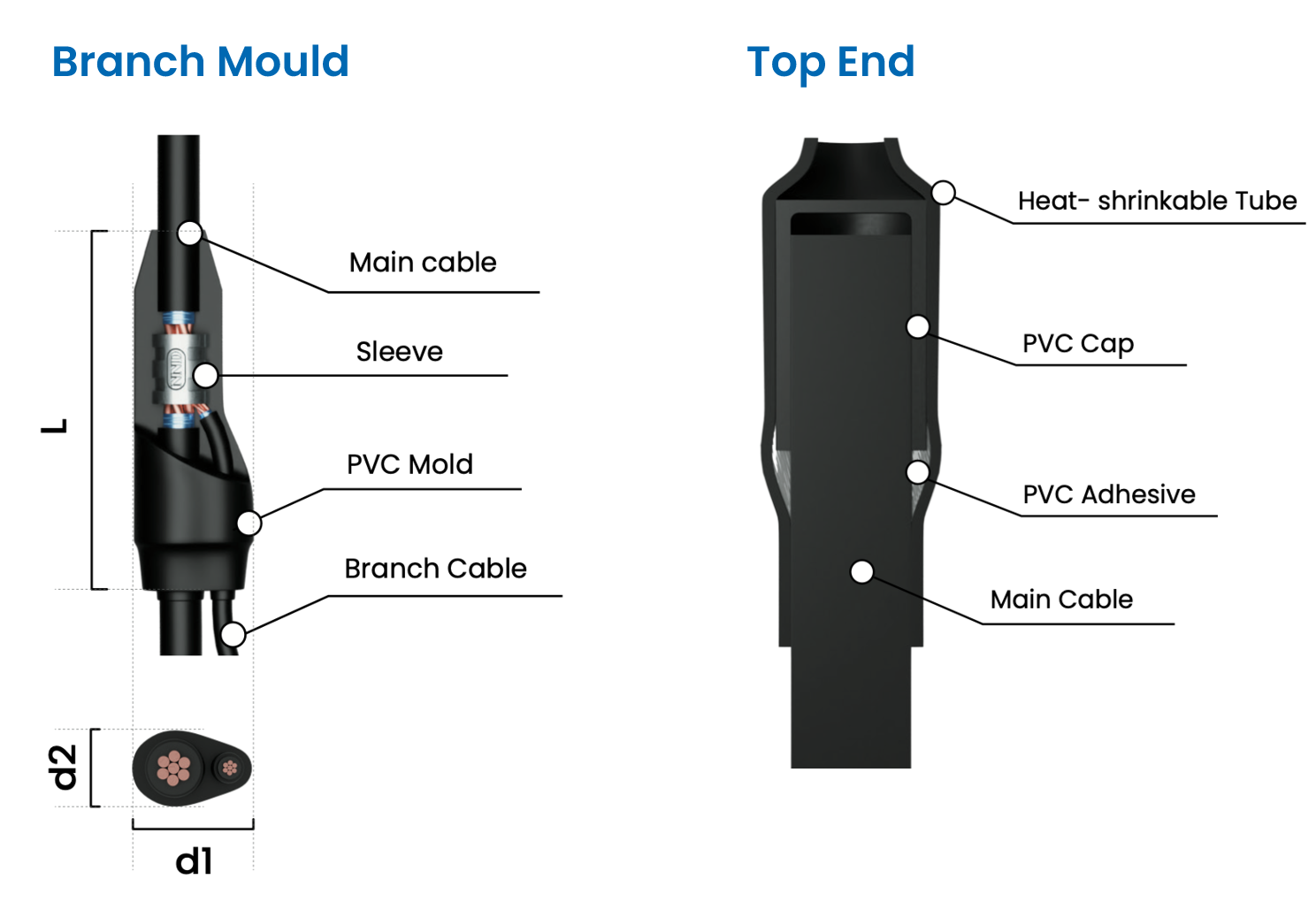 Backed by International Standard Rating of IP68
Our branch cable systems have gone through tests to prove that they are fit enough to withstand dust, dirt and sand. Unlike most other cables, IP68 ensures not only the waterproof property but also ensures the resistance to submersion of water up to a maximum depth of 1.5m underwater for up to thirty minutes. With this feature, you no longer have to worry about the changes in weather conditions especially outdoors or even when the branch cables are installed underground, which can avoid soil humidity, moisture and air bubbles to potentially seep into the cables.
Fully customisable using copper, aluminium, armoured, single-core and multicore solutions
Compliant with IEC60754, 61034 and can be made fire and water-resistant compliant to BS6387 CWZ and IEC60529 (IP68)
Can be pre-fitted with fuse-isolated branches to prevent system outages and any risk of fire
Can be pre-fitted with BS6387 CWZ proprietary fire-resistant plug and play safety connector kits


We understand that our catalogue cables may not always be what you are looking for.
If you can't find a suitable cable for your needs, let us know, we're here to help!